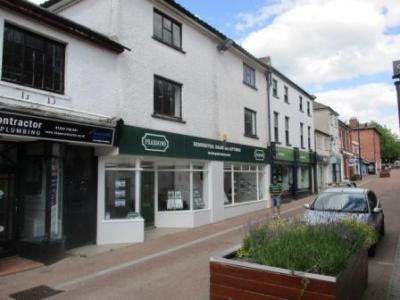 WHOLE BUILDING 221.9 m2 [2,389 ft2]
GROUND FLOOR 76.4 m2 [823 ft2]
Vacant three-storey office/retail building with planning permission to convert upper floors into 3 one-bedroomed flats.
WHOLE BUILDING FOR SALE FREEHOLD
OR GROUND FLOOR TO LET
OFFICES 375.6 m2 [4,044 ft2]
RESTAURANT 131.4 m2 [1,414 ft2]
Due to Office Relocation
Freehold Restaurant Investment & Residential Development Opportunity
The premises comprise two distinct portions:
16 Bridge Street comprises office accommodation totalling 375.6 m2 [4,044 ft2] with courtyard and rear car park for 14 cars together with planning permission for conversion to 6 flats.
16A Bridge Street comprises a single-storey restaurant of 131.4 m2 [1,414 ft2] currently producing £26,000 pax.
FOR SALE FREEHOLD